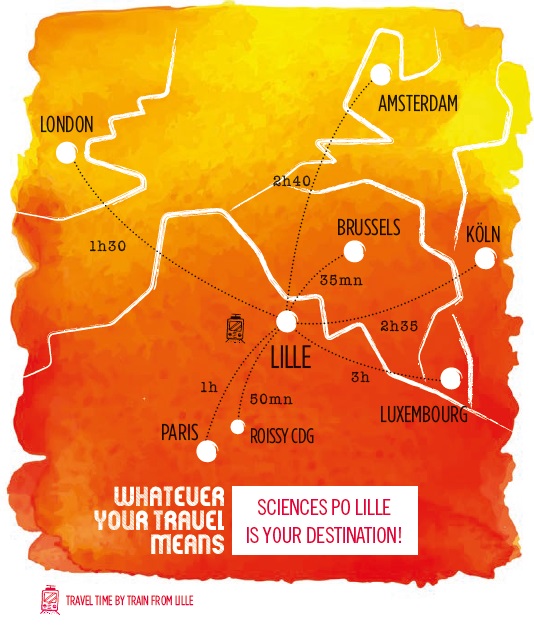 Studying in Lille, at the crossroads of Europe!


Discover the North of Europe! Lille is 30 minutes away from Brussels' techno clubs, 1 hour from Parisian museums and only 1 hour 30 minutes from London shopping and attractions.

It has fast and easy access to other European countries (including the Netherlands, Germany, Luxembourg, Switzerland, Italy…).
This privileged geographical position, enhanced by its high-quality transport network, makes Lille a real gateway to Europe.
---
---

Lille, in conjunction with its associated towns, constitutes the largest city in the North of France and is part of a cross-border metropolis of 1.9 million inhabitants in the centre of a Euro-Region.
Lille also has a significant number of theatres, music halls, movie theatres, an opera house and a national orchestra. The metropolis is home to a large number of public events and festivals which are often free, including a choir festival, a famous accordion festival, the Lille Piano(s) Festival, the International Independent Movie Week, France's 1st Eco-Movie-Festival, a contemporary dance festival, yearly events like "Fête de la Musique"… Lille is filled with concerts and other public events throughout the summer.
Lille is a very good place for shopping with several malls, a large pedestrian shopping area and wonderful boutiques in Vieux-Lille.
---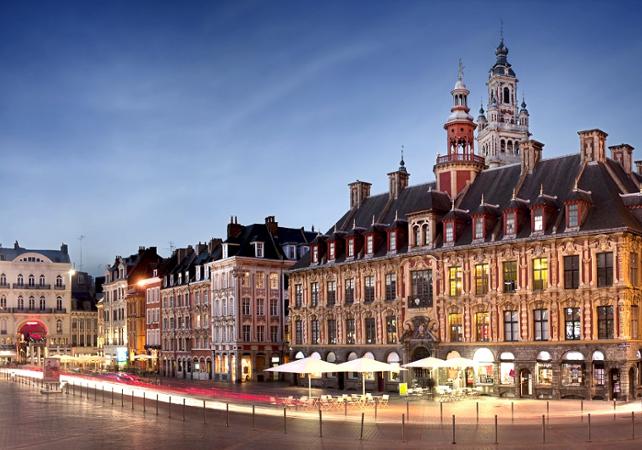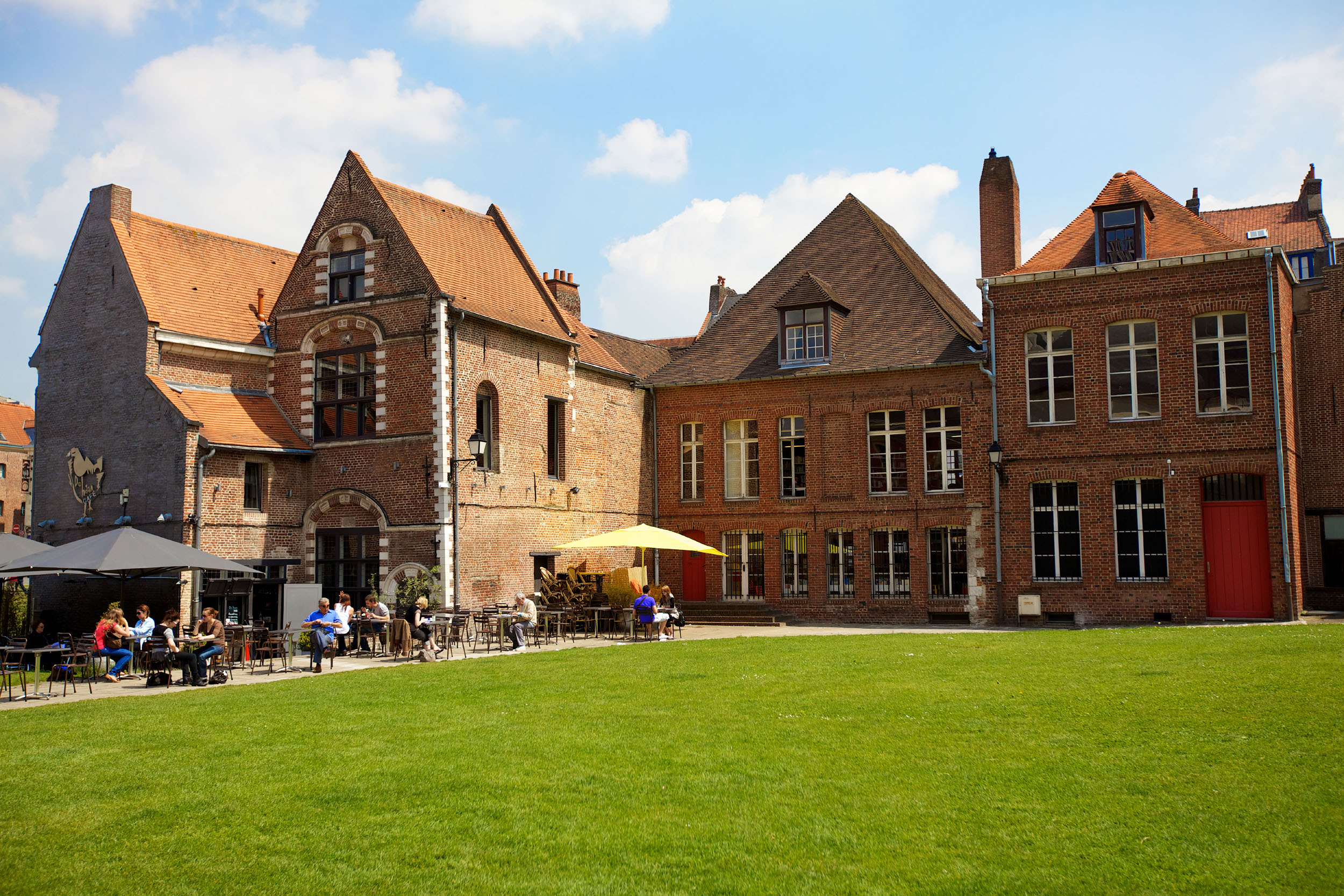 ---
Following the Vieux-Lille quarter, which has rediscovered its former splendour, and then there is Euralille, the new business and commercial centre.
Hopefully you will be able to take advantage of the city's rich heritage while you are here. Lille is an active, dynamic cultural center, with museums, galleries, concerts of all genres, theater, and more. A Flemish-style city in France, Lille has a considerable wealth of historic architecture. At events like the city-wide flea market in September (la Braderie) or at the weekly markets in Wazemmes, you can easily get a taste of contemporary life here.
Watch the video about Lille :