Franco-Italian dual degree in political sciences
Created in 2020, the Franco-Italian dual degree offers students the opportunity to study in France, at Sciences Po Lille, and in Italy, at La Sapienza University in Rome.
This double degree gives to French and Italian speaking students the possibility to study various topics (Politics, Law, International Relations and Social Sciences) by combining both French and Italian approaches of Politicals Sciences. It takes place alternately in France in Sciences Po Lille, and in Italy in La Sapienza.
Students aquire knowledges and analysis skills to help them comprehend the roles of France, Italy and Europe in the world, and find ways to act for their future.
With the Franco-Italian dual degree program, students receive degrees recognized in two countries, two cultures and two different systems of higher education. This experience encourages students to be open-minded and develops their ability to adapt to new environments. This program also provides students the perfect opportunity to improve the two languages. English is also frequently used at both universities, which further reinforces the students' linguistic abilities.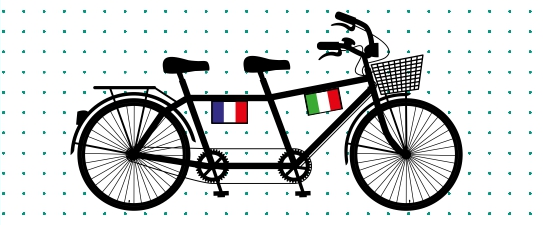 Applicants who held a French Baccalauréat or its equivalent – obtained at a French institution or abroad – will submit their application to Sciences Po Lille. Applicants who help an Italian equivalent of the French Bac, La Maturità, will apply directly in La Sapienza.
Application deadline for Sciences Po Lille is from 18th January to 8th March 2023.

For further information please visit our French website.

For more details about La Sapienza University in Rome please visit La Sapienza website.



Contact person for Sciences Po Lille:

Juliane Laporte
Assistant in charge of double diplomas
juliane.laporte@sciencespo-lille.eu
+33.3.20.90.48.46
Office : 2.35