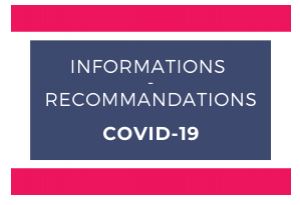 Updated 10/01/2022
Dear students,
Dear colleagues,
Ladies and gentlemen,
On Monday, 17th January, Sciences Po Lille organises a vaccination operation day against Covid-19 reserved for students, teachers and administrative member, technical and library staff of our school and of our friends and ESJ partners.
If you are interested, please make sure you carefully read the information below:
—You do not need to make an appointment but we recommand you to come along throughout the day.
—The vaccination takes place from 9 :00 am to 3:30 pm in the relaxation room located in the extension of the cafeteria – ground floor
—The Pfizer vaccine will be offered to those under 30 and the Moderna vaccine to those over 30
—Can you please make sure you come along with all your health insurance documents, your health pass if you have one, and your identity document.
I hope this initiative will meet your expectations.
I would like to thank Mrs. Brigitte Lovergine, the CPAM and the ARS for their effective contribution to make this day of vaccination possible.
To get more information : gestion-covid19@sciencespo-lille.eu
Pierre Mathiot,
Director of Sciences Po Lille
Updated 05/01/2022
Let me first wish you and your families and beloved ones a very happy new year 2022.
January will undoubtedly be difficult on the pandemic matter, let's stay calm and respect the instructions in and outside the school as much as we can and wait for better days!
COVID declaration and isolation procedures
The declaration of a positive Covid case is absolutely essential. It must imperatively go through the online form, designed for this purpose and available on the Sciences Po Lille website and here: https://tinyurl.com/hwnhnbnz;
Only a completed form can validate the different procedures (excuse for absences, switch to distancing, etc.).
The available Covid declaration form https://tinyurl.com/hwnhnbnz; as well as the frequently asked questions (FAQ) has been modified no later than Tuesday January 4 to take into account some government's changes. Thus, for example, a vaccinated contact case will no longer have to isolate themselves, even if they live in a shared apartment with a friend who is Covid positive.
Compliance with health rules and barrier gestures is more essential than ever:
-permanent wearing of the mask inside and outside the premises
-regular ventilation of work and study areas
- wearing a mask in the cafeteria as soon as you have finished eaten.
Associative and student life
Association life and conferences continue to operate under the conditions of the 1st semester, but we prohibit drinks and other festive moments for the entire month of January. The relaxation area will remain closed until the end of January at least. The cafeteria can remain accessible if and only if the barrier gestures are effectively respected.
In addition, we are currently trying to organize, in collaboration with the regional health agency, a 3rd dose vaccination sequence in January, however, we strongly encourage you to ensure, if this has not yet been done, complete your vaccination schedule as quickly as possible: all studies show that the 3rd dose provides strong protection against severe forms of Covid.
Will my pass still be valid after February, 15th ?
In order to make sure you need to do your booster dose so your pass will still be valid, please check on the ameli website :
https://monrappelvaccincovid.ameli.fr/
Thank you for your understanding.
I assure you on behalf of the management team and all the staff of the school, whom I thank here for their professionalism, the commitment of all to ensure that the year continues to take place under conditions closest to normal.
Kind regards.
Pierre Mathiot, director
Updated 17/12/2021
I wanted, a few hours before the holidays, to you wish everyone, your beloved ones and all the people who are dear to you a very nice holiday season and a very happy new year 2022 !
I wanted on behalf of the management team to sincerely thank you for your understanding and goodwill. I would like to thank the commitment of all those who make Sciences Po Lille, day after day: administratives, technical and library staff; teacher-researchers and teachers, students, French and international: that represents, a small town of 2,500 people.
The 5th wave of the Covid hits us and we must be extremely careful. I am sure that you will nevertheless find the best ways to rest while having a little party!
I wanted to say that at this stage we have not made any plans for any changes to the functioning of the school from the start of the school year (partial, lessons, conferences, community life, library). The organization set up since September is holding up the shock, despite an increase number of contact cases. We will do everything to ensure that it is maintained during the Spring semester. It remains essential that we all respect the sanitary rules.
Two elements could change our strategy: a change in the health rules decided by the government, or a high number of positive cases within the school.
We are also working to organize a vaccination chain of the 3rd dose within the school in January to allow students who will be interested.
Kind regards.
Pierre Mathiot for the management team.
Dear students,
I am writing once again to discuss the health crisis and its consequences in our school.
Despite the high level of vaccination, the 5th wave is here, and we fear more restrictive measures to come.
I would like to draw you attention to the fact that despite our regular messages, the wearing of a mask is not sufficiently respected and that the reporting of positive cases and "at risk" contact cases is not carried out systematically.
At the moment, the health guidelines decided by the government have not yet changed. However, it is my responsibility to already take decisions for our school:
*the "salle de détente" located on the ground floor will be closed from Monday, December 6th,
* if students do not immediately adapt their behavior and do not wear a mask after they have lunch the cafeteria will be closed.
* considering the increasingly problematic management of contact cases by our Covid referent and by the education services : all contact cases (vaccinated or not) - must declare themselves and follow the instructions given to them by the COVID referent. Distance learning will be organized accordingly for students who will need to isolate themselves ;
*festive events, sales of cakes and other tasting operations planned within the school between now and the Christmas holidays will be prohibited from Monday, December 6th
*Conferences scheduled between now and Christmas holidays are being maintained at this stage with rigorous application of the health pass control, which is now reinforced.
*The general organization of the 2nd semester is maintained at this moment (teaching, conferences, community life) but is subject to government decisions.
I ask you for your safety, and that of others, to strictly respect the barrier gestures:
-wearing a mask,
-social distancing,
-regular hand washing,
-frequent ventilation of offices and classrooms
These gestures must be applied on a daily basis.
I ask you again and again to pay attention to yourself and your beloved ones.
Pierre Mathiot