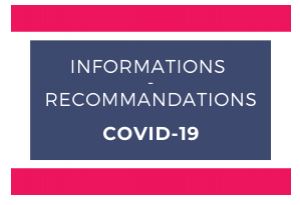 Despite the coronavirus pandemic, SPL continues to welcome international students and researchers. As the situation keeps evolving and can be confusing, please find our 2021-2022 FAQ below:
DO KEEP IN MIND THE SITUATION IS CHANGING VERY QUICKLY AND DECISIONS AND GUIDELINES CAN ALSO BE ADAPTED
What are the rules of entry to France?
Countries are divided into three different tiers (green, orange and red), each color representing different restrictions and obligations. We recommend you to check the following website as often as possible as it is regularly updated with the latest information regarding entry in France: https://www.campusfrance.org/en/travel-to-france-information-for-international-students-and-researchers
Do I need to have a Sanitay Pass (Pass Sanitaire) to enter Sciences Po Lille?
As explained above, depending on the country and the vaccination status, the procedures to follow to enter French territory (and therefore SPL) may vary. Furthermore, the rules of entry to Sciences Po Lille may also change depending on the evolution of the sanitary crisis. The Sanitary Pass is not required to enter Sciences Po Lille at the moment. 
From Monday, March 14th 2022, masks are no longer mandatory in close areas, thus not mandatory in the school anymore. 
Wearing a mask is however required to people who are tested positive, are risk-contacts or have symptoms. Masks can also be a useful protection for vulnerable people or for immunosuppressed individuals. On a broader scale, those who wish to continue wearing one can still do it. Masks are still mandatory in all public transports.
The necessary safety measures (social distancing, face mask, adequate ventilation, frequent hand washing) are however strictly respected and could be reinforced if needed.
Which vaccines are recognized in France?
Approved vaccines for entering France are those recognized by the European Medicines Agency (Comirnaty/Pfizer, Moderna, Vaxveria/AstraZeneca, and Janssen) and foreign vaccines similar to those authorized in Europe (Covishield etc.).

How can I obtain my Sanitary Pass (Pass Sanitaire) in France?
If you come from a country from the European Union and you already have a European Sanitary Pass, you will be able to use it in France.
If you come from a non-EU country, it depends on the vaccine you had. If it is recognized by the European Medicines Agency, you will be able to apply for a Sanitary Pass. You can check the full procedures and conditions here: https://www.demarches-simplifiees.fr/commencer/passe-sanitaire-etudiants?locale=en
If it is not recognized by the European Medicines Agency, you will first need another dose of a vaccine which is recognized in order to apply for a Sanitary Pass. 
UPDATE: As of January 22nd, 2022, the Passe Sanitaire has now become a Passe Vaccinal. This means that all places where a Passe Sanitaire was required will now request a Passe Vaccinal. This means that a negative covid-19 test (PCR or Antigenic) is no longer sufficient, an up-to-date vaccination status will be mandatory. 
UPDATE 2: March 14th 2022 marks the end of the vaccine pass. It will no longer be required in all places where it was previously mandatory
Can I get vaccinated in France?
We advise students and researchers to get fully vaccinated with a vaccine recognized by France before your departure.
If you are unable to be vaccinated before coming to France, you will be offered an opportunity to get vaccinated as soon as possible after your arrival, in conjunction with Social Security and your host institution, especially if you come from a country in the red zone.
What are the main changes between the 2021 Fall Semester and the 2022 Spring Semester at Sciences Po Lille?
We plan to have a 2022 Spring (Jan-May) semester quite comparable to the 2021Fall semester: SO FAR, we do not predict relevant changes in January in terms of academic and everyday campus life. The already implemented blended learning, combining online with on campus academic activities continues as from the beginning of the academic year (approximately 20% of the courses' catalogue is offered on line). Make sure to regularly check our 2021-2022 courses catalogue for the full list: https://www.sciencespo-lille.eu/sites/default/files/mobilite_entrante/international_exchange_students_course_catalogue_2021_2022.pdf
Safety measures adopted have proved highly effective and continue to remain in place, with restrictions in services such as cafeterias, sport center and libraries, or special instructions for group work.
What happens if I am tested positive to Covid-19?
International exchange students with symptoms must call/email the international office to get all the necessary indication (which they naturally received before the start of the semester) and help to get tested asap. Isolation is required while waiting for the results and professors are asked to provide isolated students a virtual access to academic sessions
If students are tested positive professors are asked to provide them a virtual access to sessions and the international office will provide help if needed to meet the various needs of the students. In case of positive test, a daily contact is schedule between the student and the international office.
What would happen in case of a new lockdown in France or a closure of the institution?
In case Sciences Po Lille would have to close, all academic activities will be conducted online and there is no risk for exchange students not to be able to validate their courses and credits.
As far as potential lock downs are concerned (there is no students' residence at Sciences Po Lille), students would have to respect the governmental indications and regular contacts with students would be proposed (like in 2020 online activities, like cooking lessons, would be proposed online by the international office to international exchange students, twice or three times a week, to keep in touch. In addition to this, students would obviously have the permanent possibility to contact the international office via Teams/Zoom, for any need they might face.
Is Sciences Po Lille planning remote activities for international students?
We are indeed! Some activities (cooking lessons for instance) will certainly be only proposed online. Some visits (European Parliament, French Parliament) might also be online if these institutions are not opened to visitors.