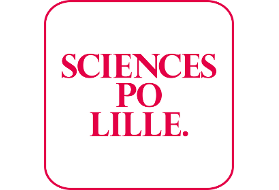 Sciences Po Lille is happy to welcome two new visiting professors:
- Pr. Stephen BROOKS for his class "American Politics and Government". 
Stephen Brooks is Professor of Political Science at the University of Windsor and the Director of the European Union Study Abroad Program offered jointly by the University of Windsor and Western University. In 1992-93 he taught American politics at the Katholieke Universiteit Leuven. He was a Policy Fellow at the Woodrow Wilson Center in Washington, DC in 2005. In 2007-2008 he held the Chair in Canadian Studies at the Institut du monde anglophone at the University of Paris 3. Professor Brooks was a Fulbright Scholar at the University of Michigan in 2000, after which he became the Director of Michigan's Ottawa Internship Program until 2016. He has taught at Sciences Po Lille several times since 2015. Professor Brooks's most recent books focus on aspects of American politics and the foreign policy of the United States, perceptions of America abroad, and aspects of Canadian politics.
- Dr. Crawford GRIBBEN for his class "Apocalypse - the history and anthropology of the end of the world".
Dr Crawford is currently a professor of early modern British history in Queen's University Belfast and is the author of several books that investigate apocalyptic cultures, including most recently Survival and resistance in evangelical America (Oxford University Press, 2021).
.